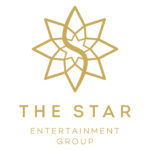 As one of Australia's leading entertainment and casino operators, The Star Entertainment Group is an ASX 100 listed company that owns and operates The Star Sydney, Treasury Brisbane and The Star Gold Coast. The Star Entertainment Group also manages the Gold Coast Convention and Exhibition Centre on behalf of the Queensland Government and is a joint venture partner in Queen's Wharf Brisbane and The Sheraton Mirage Resort Gold Coast.
The Star Entertainment Group is committed to providing an environment where all team members can feel comfortable, safe and confident being themselves. An inclusive work environment where we can be open and honest about who we are enables all of us to perform at our best. We are a proud member of Pride in Diversity, and this year, proud Platinum Sponsor of the Pride in Practice conference. We want to continue to ensure our LGBTQI team members and guests are welcomed and feel part of the thrilling experiences on offer. While we still have progress to make, we are proud to be making a difference to the lives of LGBTQI staff and members of our wider Australian community and we look forward to building on our momentum.
---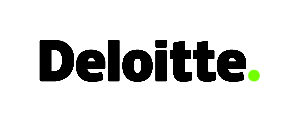 Deloitte is a firm which proudly fosters an environment of diversity and inclusion; we are building a culture where all our employees can come to work with their authentic selves and not have to worry about whether they won't be accepted due to their race, gender, sexual orientation or gender identity.
By creating a workplace where everyone feels the psychological safety that allows them to be who they are – with ease – it increases employee engagement, drives creativity and innovation and ultimately, gives Deloitte the edge to deliver more for our clients.
GLOBE is Deloitte Australia's gay, lesbian, bisexual, transgender, intersex (LGBTI) leadership forum and member community. GLOBE's vision is to create an inclusive work environment where our LGBTI people can be their authentic selves and set out to achieve their career goals regardless of how they identify.
---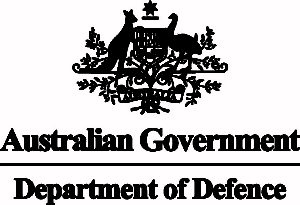 Diversity in Defence means respect for individual difference. It means valuing and utilising the unique knowledge, skills and attributes that our people bring to their work. Diversity reflects the variety of personal experience that arises from differences of culture and circumstance. We maximise our capability by drawing on the diversity of our people.
Inclusion means fostering a work environment where individual differences – whatever they may be – are appreciated and valued as characteristics that enhance our work environment, our productivity and our capability.
Diversity and inclusion in Defence is a critical capability issue. The Defence organisation of the 21st Century must harness the broadest talents if we are to remain fully ready to defend Australia. In the competitive labour market for talent in Australia and with a globalised workplace Defence can no longer rely on a workforce drawn from a narrow pool of talent.
---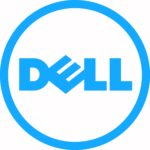 Diversity – of thought, culture, background, gender, race, sexual orientation and language — is crucial to innovation, inherent to our humanity, and paramount to creating a workplace that's global, free and welcoming. For 2017, Dell ranks No. 26 on Diversity Inc.'s list of Top 50 Companies. Our commitment to inclusiveness at all career levels, in all corners of the world, helps us continue our tradition of forward thinking and differentiates us as a great place to work — no matter who you are.
---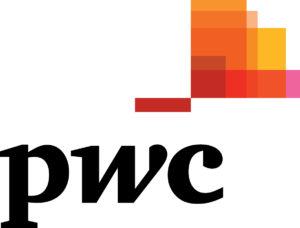 The world of work is changing. Technology, globalisation, generational shifts and people's expectations all shape the workplace of today.
At PwC we foster an inclusive culture which embraces differences – one that allows us to live our values every day, be ourselves and to feel empowered to realise and discover our potential. Because we know that when people from different backgrounds and different points of view work together they create the greatest value – for our business, our clients and society.
---

Accenture is a leading professional services company, providing a broad range of services and solutions in strategy, consulting, digital, technology and operations. With more than 4,000 people and operations in 5 cities across Australia, Accenture serves 93 of the Fortune 100 and more than 70 percent of the Fortune 500. In Australia, Accenture has innovation hubs which bring together key elements of the Accenture Innovation Architecture – including labs, studios and innovation centers – to help clients develop and deliver disruptive innovations to drive growth. Visit us at https://www.accenture.com/au-en

We have an underlying belief in inclusion and diversity at Accenture.
The diversity of our people is part of what makes Accenture exceptional. We recognize that each person has unique strengths. And by embracing those strengths, we all deliver high performance—together. Inclusion and diversity are fundamental to our culture and core values at Accenture. We believe that no one should be discriminated against because of their differences, such as age, disability, ethnicity, gender, gender identity and expression, religion or sexual orientation.
Accenture also believes government laws, regulations and business practices should uphold the principles of diversity, inclusion and equality. While laws may vary in the countries where Accenture operates, we remain committed to an inclusive and diverse workplace—where people can feel comfortable, be themselves and, as a result, be productive.
PrideAtAccenture is proud to be a corporate leader in supporting the LGBTI community and ensuring an inclusive environment for all employees regardless of their sexual orientation, gender identity or expression around the world is a key part of our belief that diversity makes us stronger. To learn more, visit www.accenture.com/LGBT.
---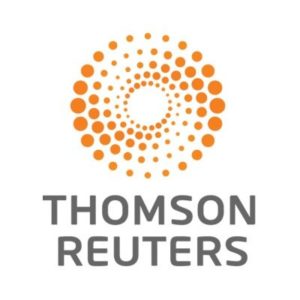 Thomson Reuters provides professionals with the intelligence, technology and human expertise they need to find trusted answers.
We enable professionals in the financial and risk, legal, tax and accounting and media markets to make the decisions that matter most, all powered by the world's most trusted news organisation.
At Thomson Reuters we aim to build an inclusive work place where everyone can truly be themselves, from providing the right benefits that support all employees regardless of their sexual orientation to providing the right education for our managers & employees to what it means to be a member of the LGBT community or supporting external organizations such as Stonewell to help us build the internal capabilities to make sure we are LGBT confident.